THE WEB'S MOST COMPLETE
FUJINON LARGE FORMAT LENS LIST
AND MUCH MORE!
Since you are viewing this page, you are probably aware of the many great lines of large-format lenses that Fuji made -- and unfortunately no longer make! But on the other hand, maybe you are new to Fuji's lenses and want to find out more. Well, to start, let's go back a bit in time. Over 30 years ago, Bob Shell, an editor for SHUTTERBUG, had a few words to say about Fuji's large format lenses.
On the pages below, you will find the best, most comprehensive information available on the web about these numerous lenses -- all the way back to the 1930's! However, this information is still not 100% complete and most certainly there are some inaccuracies. The information has largely been gleaned from Fuji literature, but the Fuji literature contains obvious errors. These have been corrected, where known, but others still exist. \
Fuji lenses evolved over time, and this has led to numerous variations in their lenses -- both internally and externally -- as you will see. For example, their 150mm f5.6 lens can be found with and without EBC coating, with a 46mm filter thread, a 52mm filter thread, a 55mm filter thread, and even a 67mm filter thread! Some had Copal shutters and others had Seiko shutters, but the shutters changed and "improved" over time, as well. All of these differences and changes have led to plenty of confusion -- some of which will be sorted out on these pages. If you have information that can help update these pages, please let us know by emailing XKAES@AOL.COM.
Before exploring the lists below, we recommend that you take a look at the FIELD CAMERA forum and the LARGE FORMAT PHOTOGRAPHY FORUM. These are both free, on-line discussion groups with hundreds of members also interested in this topic. See you there! You can also find a lot of useful information at Kerry's Unofficial Fujinon Large Format Lens Page!
But, moving right along, here's what we have to offer on this site today:
The Donation Jar -- If you like what you see, here is a quick and easy way to help us pay the bills
---
Here are a couple of places to explore for those hard-to-find large format parts: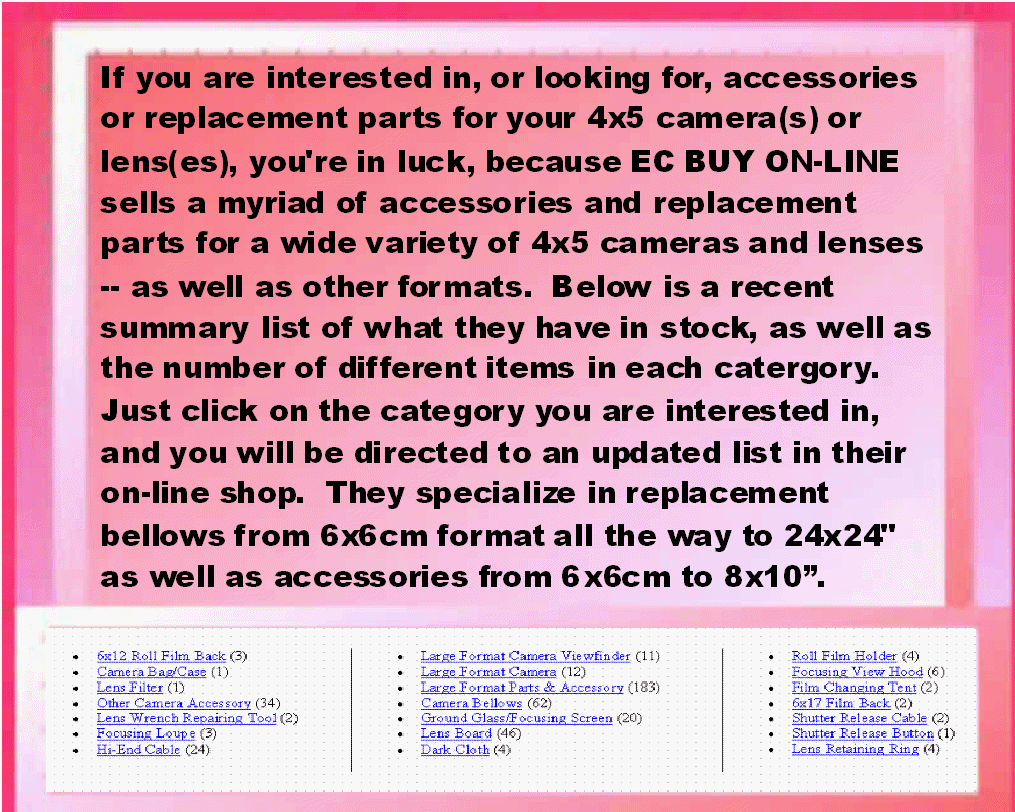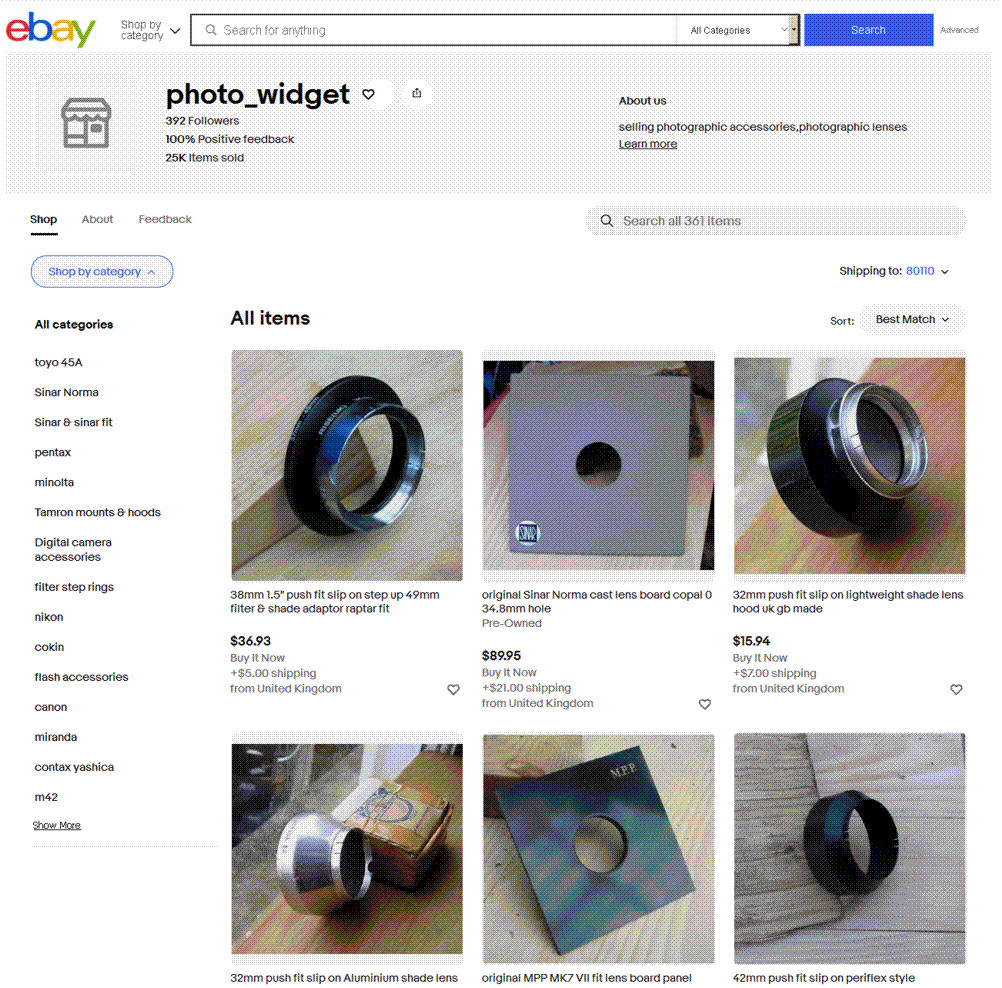 ---
If you are interested in having a link to your website, or if you would like to advertise your website or product(s) on any of the above websites, please send an email to XKAES@AOL.COM.
---
And if you are interested in finding out more about wooden, folding 4x5 field cameras -- especially TOKO cameras -- check out THE TOKO WEBSITE.
---
Also you might be interested in Golf holidays in Albufeir,
or who knows, you might need help with your thesis. In that case, you can try this service.


---
* Emphasizing quality over quantity, you are visitor
to the THE WORLD'S MOST COMPLETE FUJINON LARGE FORMAT LENS LIST. Thanks for stopping by. Please visit us again -- and help spread the word!
web counter
---
COPYRIGHT@1995-2022 by Joe McGloin.
All Rights Reserved.
The material on this website is protected by US Federal copyright laws. It cannot be copied or used in any manner without specific approval from the owner.